2020 – Amy achieves long held aim amid exploding nut fest
Report by Jonathan Rallings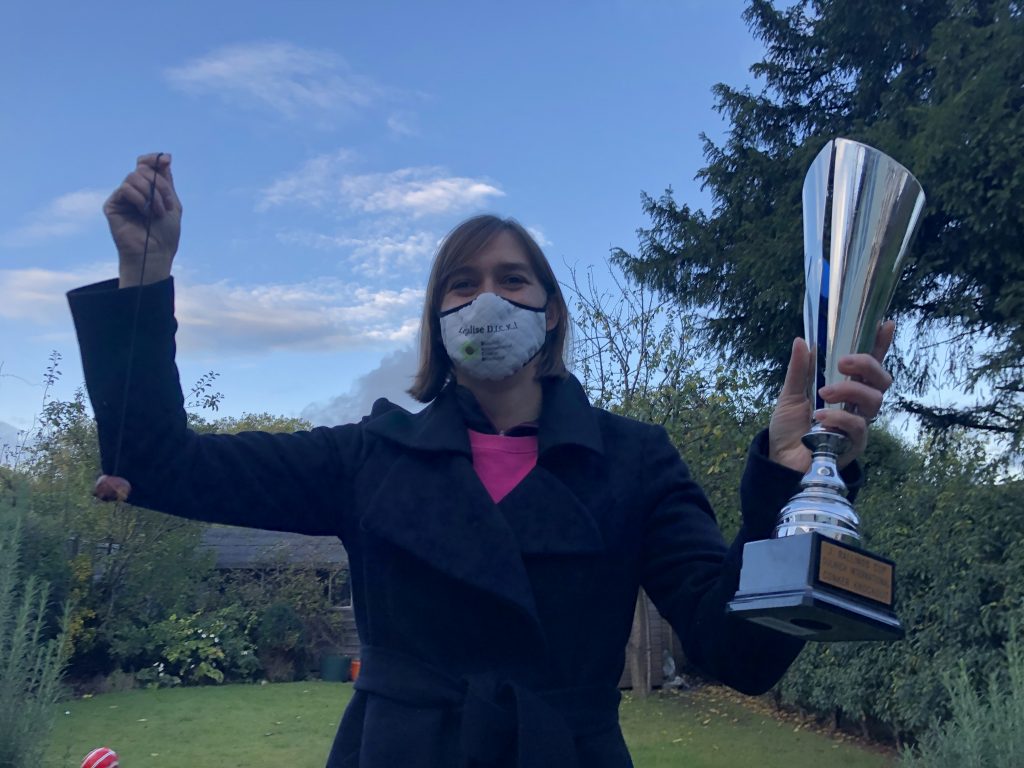 After fifteen years of frustration Amy Hoy finally landed the big D.I.C.K. prize in a pulsating pared-down contest in which every match up ended with nuts exploding everywhere. Whilst Hoy declared it was an "unbelievable feeling" to get her hands on the D.I.C.K. trophy, she did acknowledge that the unusual circumstances played a part in her victory admitting "avoiding most of the field works for me.
2020 has been an unprecedented year with COVID-19 restrictions ravaging the sporting calendar with a host of cancellations and rearrangements which extended to conkers. As such only a limited number of competitors and no spectators were allowed to play with their nuts this year due to official government guidelines and the 'rule of six'. As such the 16th tournament returned to the bijou Red Post Hill Stadium for the first time since its debut event. Whilst this provided a breath of nostalgia, sadly it could only be savoured by the limited number of competitors allowed to be present. However, a concurrent specially organised virtual 'bullet conkers' event satisfied the appetites for D.I.C.K. of many of the keen nut-hounds who could not be present at the official event.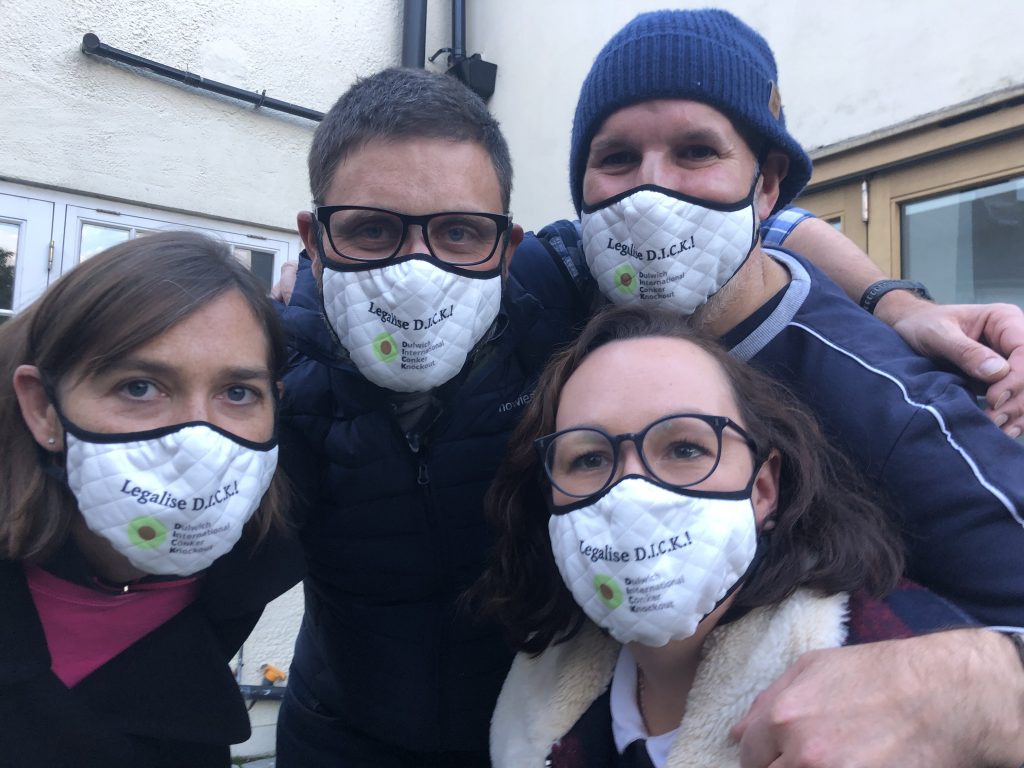 The lucky contenders invited to participate in the 2020 competition were the three 'ever-present' competitors who have appeared in every tournament since 2005 – Steve Hoy, Amy Hoy and Ralfe 'Snagger' Rallings – with a foursome made up by 2019 champion Brooke 'Brooke-O' Lumicisi defending her crown. Lumicisi had been expected to secure this year's Dastardly D.I.C.K. award as the scientific advisor who had recommended restricting the competition in this way – which to some had appeared a convenient ploy to increase her chances of retaining her title! However, she was outdone on the day by Ralfe Rallings who managed to break the trophy altogether in a wanton and nihilistic act of self-destruction – though luckily it was repaired by the organisers in time for the commencement of the tournament.
The first semi-final saw Amy Hoy pitted against husband Steve. Steve Hoy swung the opening nut and only narrowly avoided a snag on his very first shot by wresting the string from his wife's hand – and he continued to struggle for a few turns whilst Amy sat back playing the cautious game she is known for. After a brief delay for a dog entering the field of play, though, the 2008 champion settled far the better and began to land some crushing blows with his nuts – but unfortunately, he misjudged his stamina and ended up exploding all over the conkerdrome prematurely.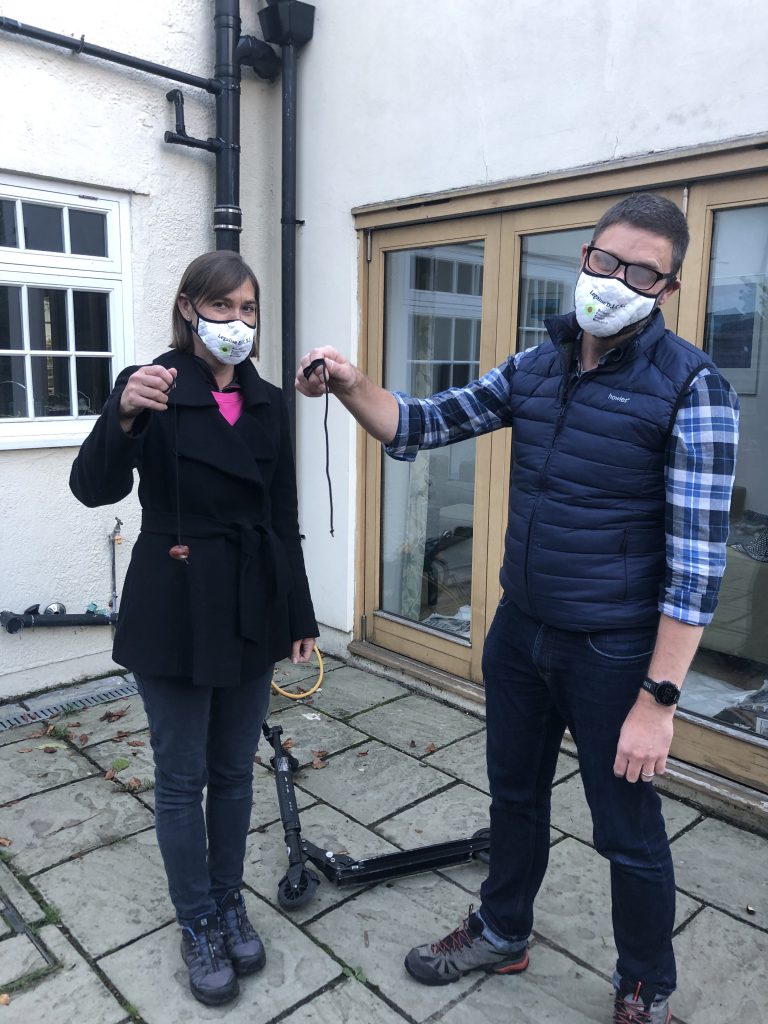 It was a delight for Amy who declared it "amazing" to reach her first final. Steve, though, perversely consoled himself with grabbing the Short D.I.C.K. trophy, making him the first player ever to sweep all three major D.I.C.K. prizes having previously won both the Dastardly D.I.C.K spoon as well as the whole tournament.
Next up Ralfe 'Snagger' Rallings faced off Brooke Lumicisi in another high stakes husband/wife contest. Hard-hitting Lumicisi was firm favourite, but it was Rallings who proved the bigger swinger in the early stages before inevitably engaging in a bit of dirty snagging. However, he was not to be denied victory as an almighty push saw him shatter Lumicisi's conker and propel himself to his first D.I.C.K. final since 2009.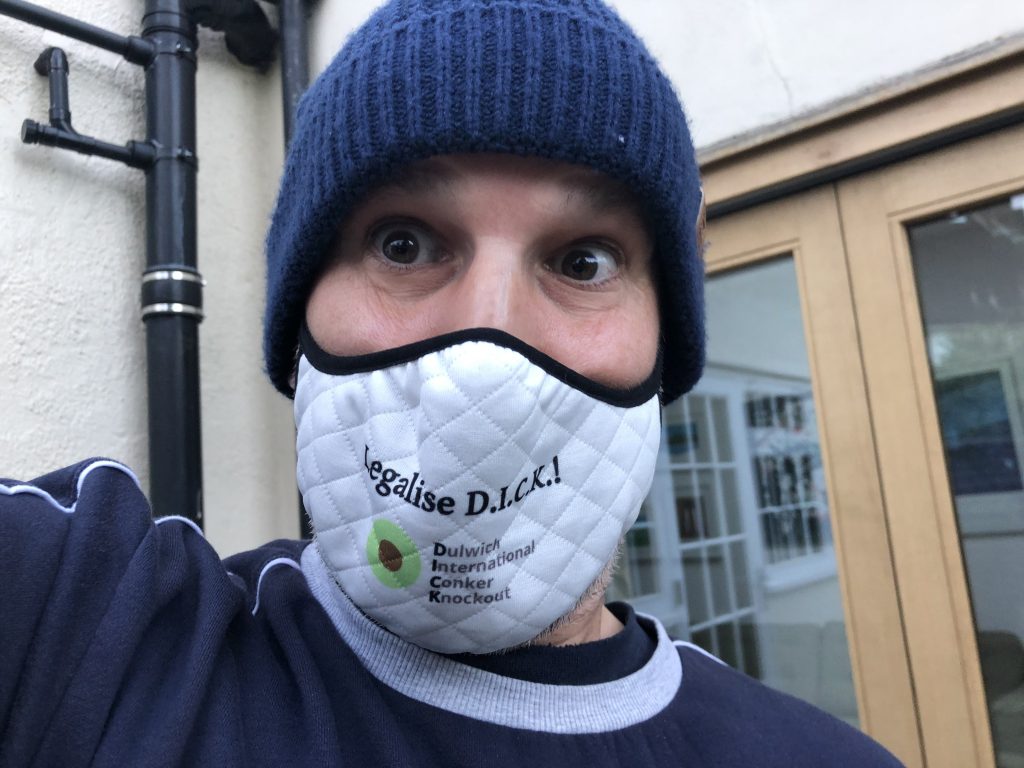 The 3rd place play-off saw Steve Hoy and Brooke Lumicisi battle each other, with Lumicisi proving more accurate with her hitting in the early stages. However, the consistent pounding opened a big crack which Hoy was quick to expose. The Australian's resolve then began to wilt giving away first one and then two snags leaving her on the edge. Characteristically she refused to resort to defensive tactics to hold on to sudden death, but eventually the pressure told as her nut burst leaving Steve to claim a third podium finish – and the first player to have finished in all three plinth positions.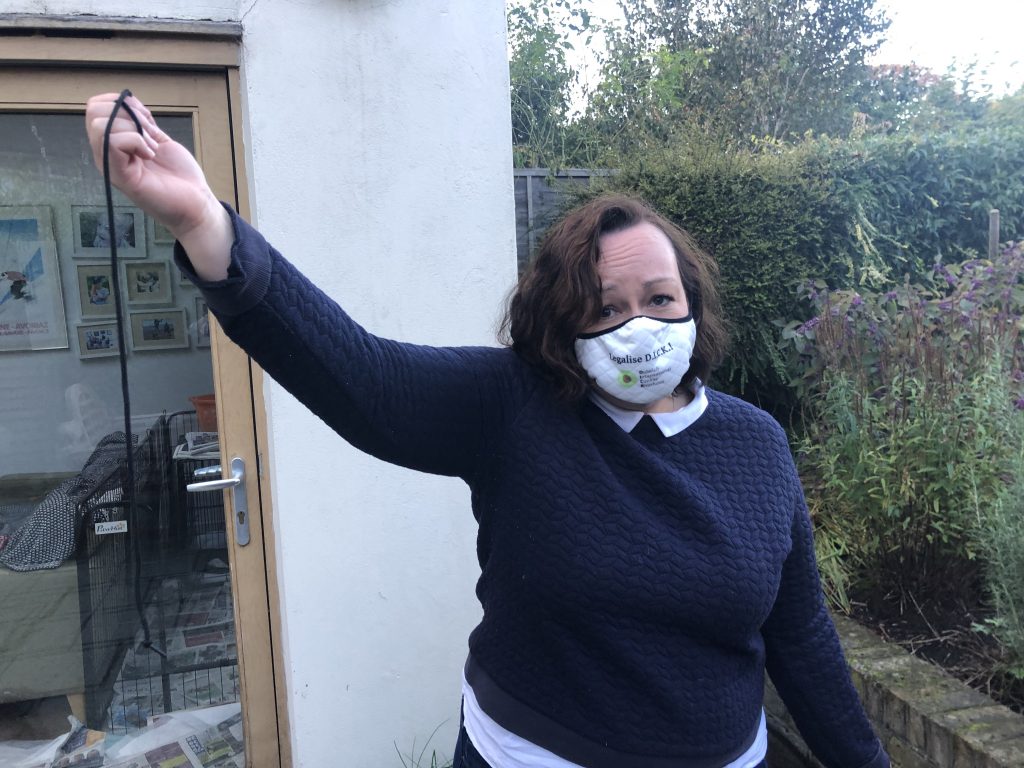 And so, to the final. 'Snagger' Rallings of course led off with a snag, but looked determined with some hard hitting to try and edge the win. Amy Hoy stood firm, though, landing the occasional blow before Rallings overreached himself and blew out his nut across the floor. He stood disconsolate as an elated Hoy celebrated her triumph with a world-weary smile that betrayed the years of hard training and early morning dedication she had invested towards this moment. It may have been a weakened field, but no could begrudge Hoy the strength of emotion at finally achieving her lifetime's goal.
2020 D.I.C.K. results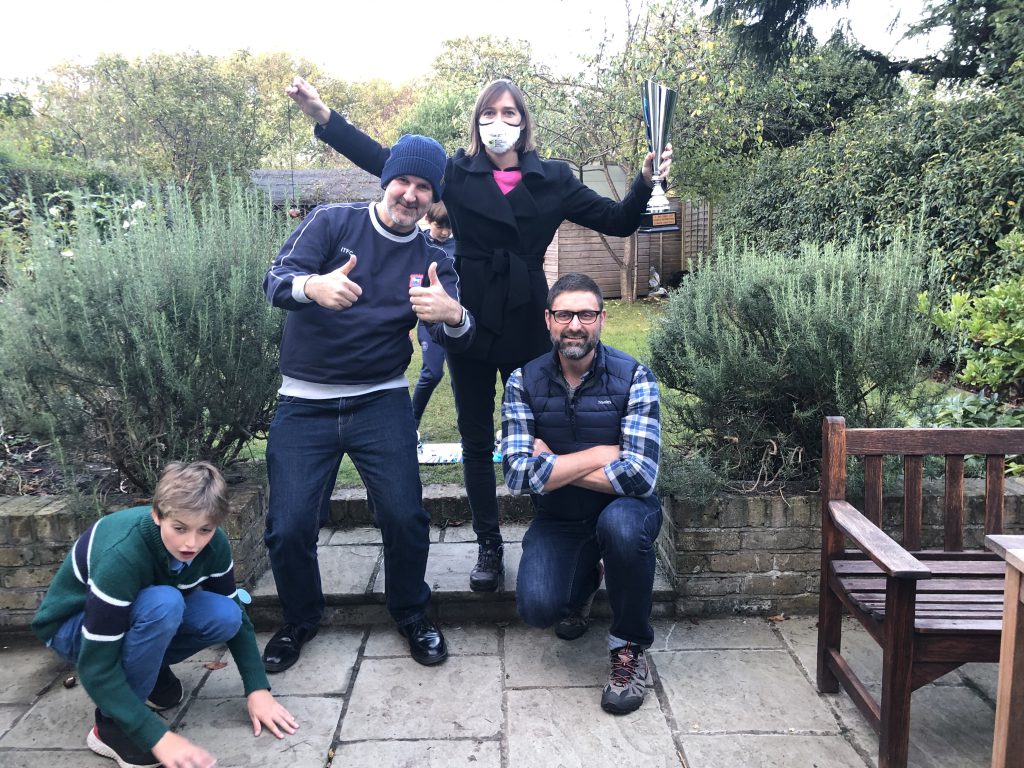 1st: Amy Hoy
2nd: Ralfe Rallings
3rd: Steve Hoy
Short D.I.C.K prize (the 1st person knocked-out): Steve Hoy
Dastardly D.I.C.K prize (for unsporting behaviour): Ralfe 'Snagger' Rallings
Photos