2018 – Sparkling new gen can't replace golden Glen… yet
Report by Jonathan Rallings
Glen Whitehead made a dramatic return to Dulwich winning a record fourth title just two years after the ignominy of being labelled Short D.I.C.K. That catastrophic 2016 showing had sent Whitehead's confidence spiralling and his absence in 2017 had led to rumours of him hanging up his D.I.C.K. string for good. But although there was some performance anxiety in evidence, 'Golden' Glen showed the real balls behind his nut play.
It was a particularly unfortunate ending for runner-up Steve Hoy though. The ever-present stalwart, appearing in just his second final in 14 attempts, had had a great contest himself and at one stage looked sure to triumph precisely ten years after winning his first D.I.C.K.. But a dramatic snag in overtime play saw his dreams shattered, if not his nut. It was unfortunately a fitting end to what had been a filthy contest with three matches ended by snagging even before the final, leading some to label 2018 the 'year of the snag'.
But it wasn't all negativity on show for the first tournament in seven years back at the newly refurbished Crown and Greyhound stadium. Indeed the contest was notable for the stunning debut of youngster Alex Mills – at just 10 years and 86 days, the youngest player ever seen in the tournament. Mills, son of veterans Andy and Marta, is the first breakthrough player from the D.I.C.K. Academy established earlier this decade. And he belied his age by showing immense composure on the biggest stage, despatching reigning double-champion Vicki Jackson and only narrowly missing out on making a semi-final. His stunning debut may signal ominous times ahead for the old stagers given it is well known that teenagers are the best D.I.C.K. players.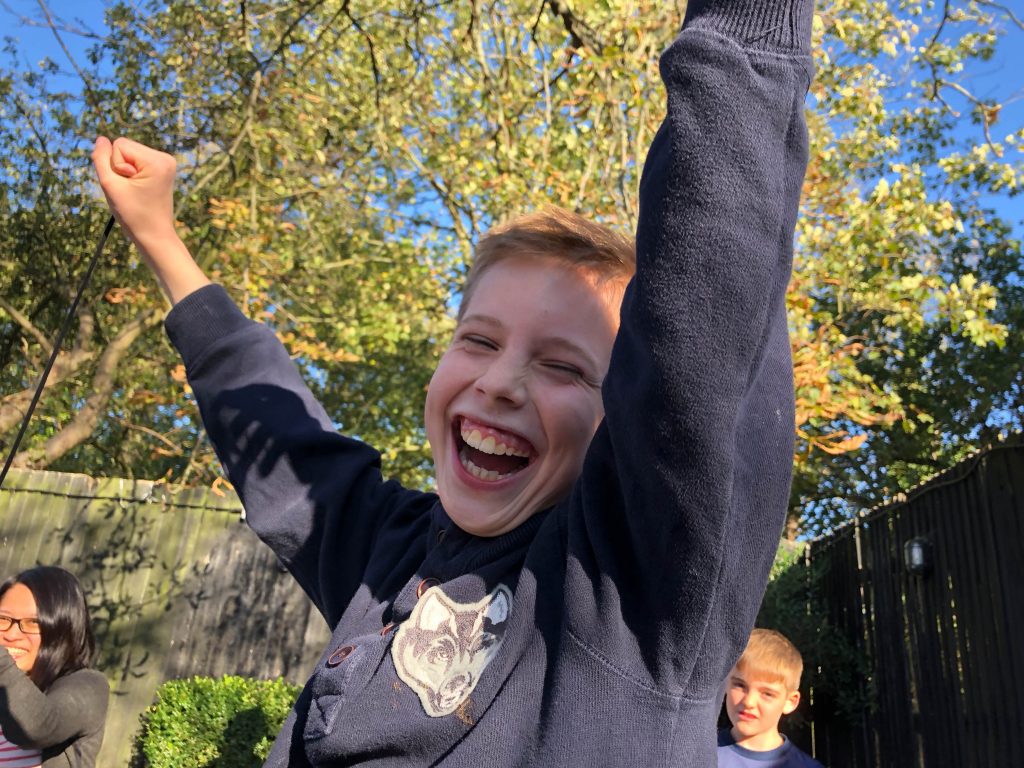 The day began with Whitehead facing off against Marta Mills returning after a year out competing in Georgia. But Mills struggled to re-find her form early on as Whitehead came out swinging in familiar fashion. However, after damaging his nut the eventual champ was forced onto the defensive for the final third of the match before prevailing 6u&5 in a one-sided tie break. It was a disappointing day for Mills who picked up the Short D.I.C.K. trophy, even despite her later maternal pride.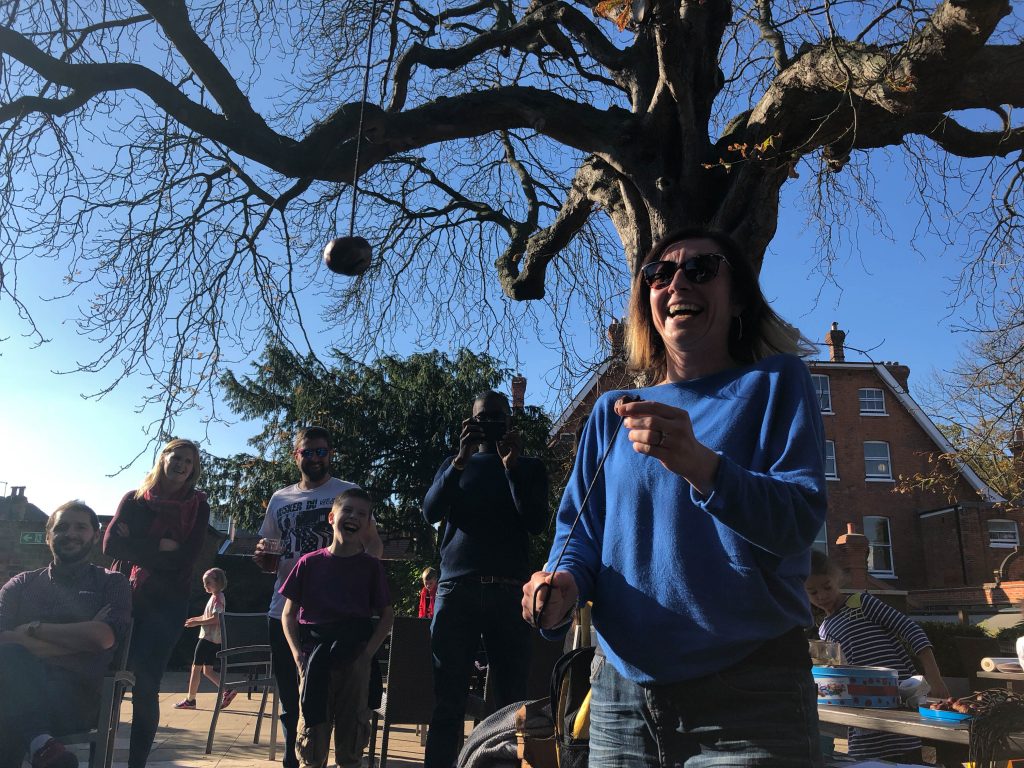 Next up Damien Dacey, returning for his first D.I.C.K. since 2011, faced off against Suzie Butler. Butler was getting her eye in early, but Dacey's heavy hitting forced her onto the back foot after exploiting a crack. Butler played cautiously to overtime, but eventually succumbed 4up&3 even despite Dacey drawing blood from a particularly vicious follow-through.
D.I.C.K. debutant Jake Howden began his career in foreboding fashion, facing off against former champion Chris Jackson. Jackson came out characteristically hard, but Howden proved capable of matching him until he accidentally cracked his own nut against his leg. From then on it was a case of holding on, with Jackson winning 6-5 with his last hit despite registering the first snag of the day.
The last qualifier saw 2017 runner-up Alex Dunlop take on Yan Yip returning for her second D.I.C.K. Alex continued where he left off last year with devastating power play only to face a big crack early. Yip responded with hard conkers of her own and Dunlop emerged mightily relieved to get into the first round. "That was tough" the second favourite (behind Whitehead) remarked "She got some good hits in".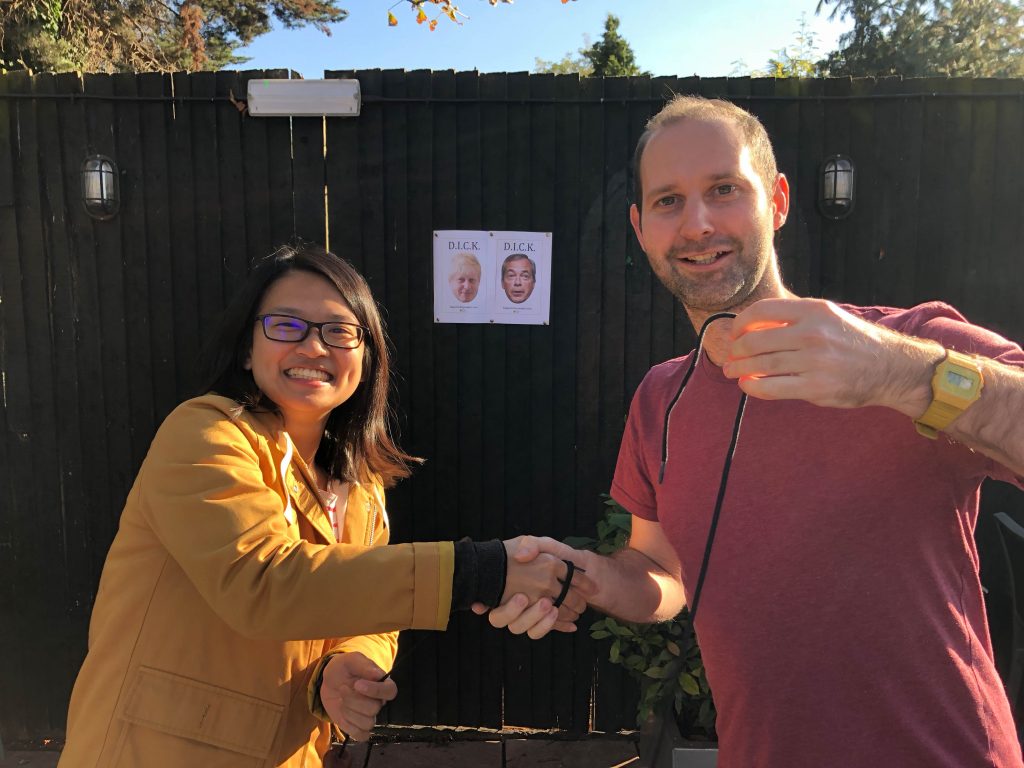 The first round began with the historic entry of Alex Mills playing Vicki Jackson. Despite one snag, the young man never looked overawed, playing with the fearlessness of youth as he moved through 2up&1. Some in the crowd did raise questions whether the match had been thrown given Jackson elected to sit for the match to counter the height difference. But that would belie the accuracy of swing shown by Mills and the adjudicators soon scotched these vicious rumours.
Glen Whitehead then returned to face new player Lucy Dacey. Dacey jokingly asked "what is a conker?" on the way in to the arena as if to unsettle the three time winner, but soon proved she was no novice. Nevertheless she found herself up against the sort of form that has made Whitehead the D.I.C.K. king over the last decade, and he provided the first knockout of the day with his final hit after he had edged Dacey's crack only moments before. Two Dulwich stalwarts then faced off as Amy Hoy met Ralfe 'Snagger' Rallings in their first ever meeting at D.I.C.K.., despite both having competed in every tournament. But this was a horrendous display from Rallings as once again he went out on the three snags rule – so much for having cleaned up his act.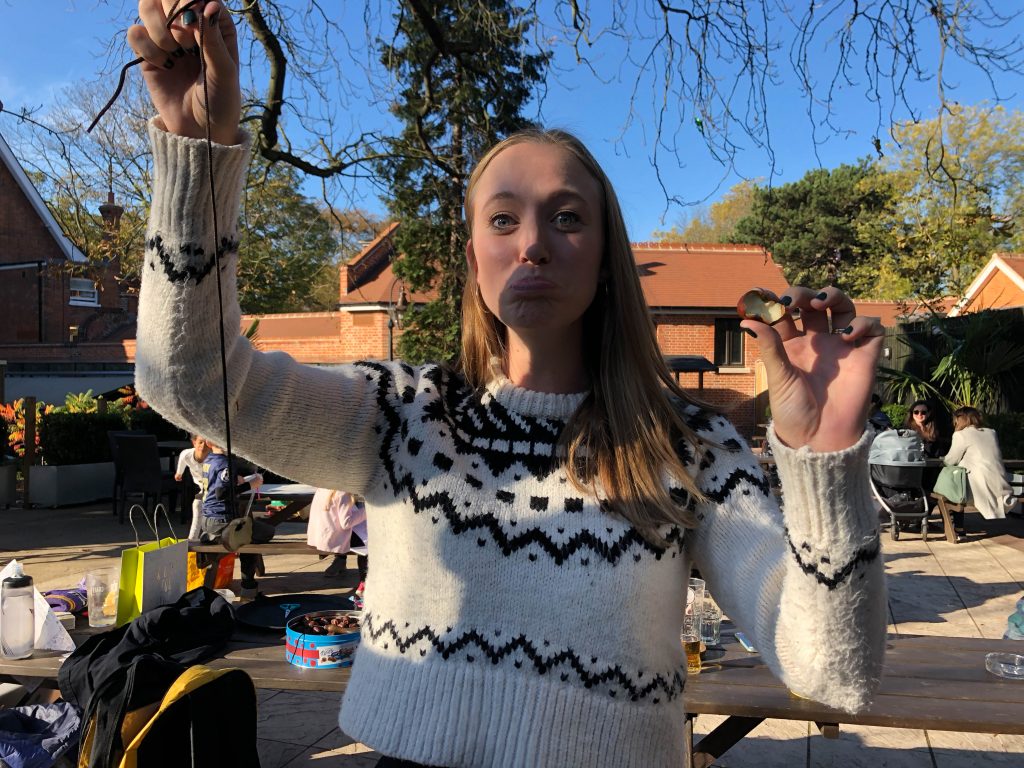 Damien Dacey returned to the nut-ring to play Brooke 'Brook-o' Lumicisi in a heavy hitting affair. Dacey sustained damage early but continued to hit back and was rewarded for playing conkers the right way. In fantastically exciting overtime the scores tied at 7-7 and then 9-9 after Lumicisi threw away a golden match point. Dacey immediately regained his accuracy to edge a 12-10 win.
Eleanor Pepler, returning for her first conkers since 2011, then played debutant Mark Sinclair. Pepler's laconic technique was slow and steady, but Sinclair failed to show the composure needed to secure D.I.C.K. success. As Eleanor began to improve her accuracy Sinclair, visibly riled responded with three quick snags seeing him crash out of the tournament in disgrace – and earning himself the Dastardly D.I.C.K. award along the way. It remains to be seen if Sinclair will be permitted to return next year, but he was seen to be approached by a visibly convivial 'Snagger' Rallings shortly after…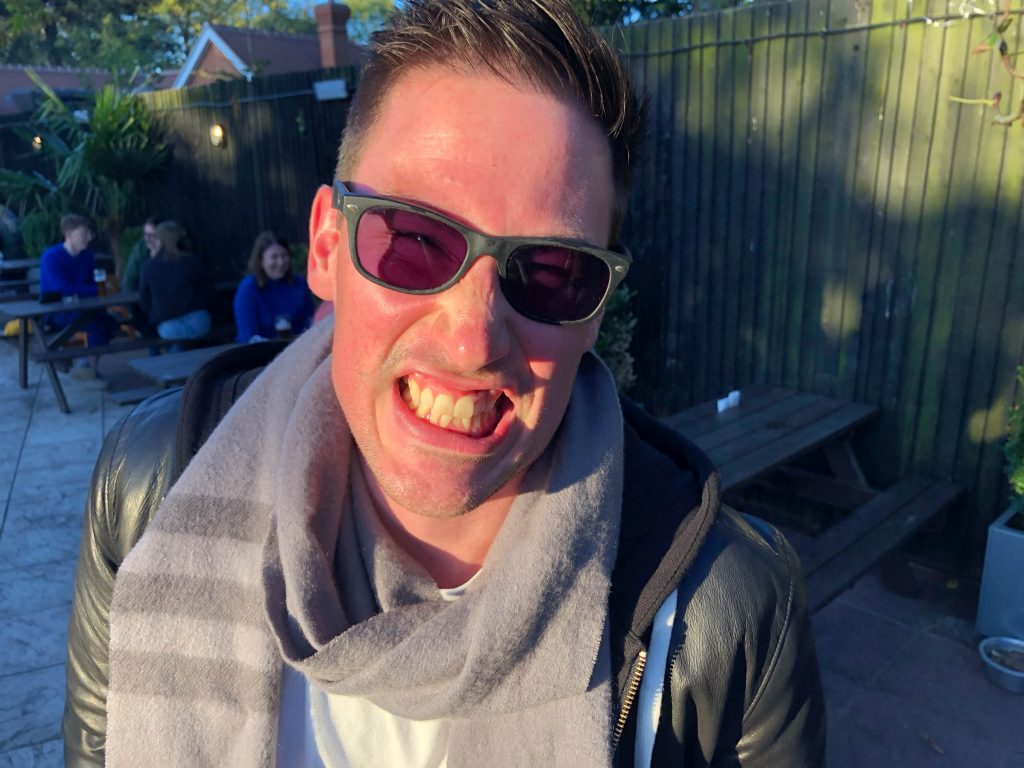 Next was one of the bizarrest D.I.C.K. games ever seen as Andrew Mills went up against Chris Jackson in an eagerly anticipated clash. But after winning the toss Mills delivered three devastating hits one after another to shatter Jackson's conker without facing a single swing in return. It was remarkable performance from the man who last year won the Dastardly D.I.C.K. trophy… and subsequently lost it, earning him the newly created lifelong title of 'No D.I.C.K.'. "The first felt good" commented Mills still visibly processing what had happened afterwards. "The Second – bang! And the third I knew had to really focus. I think I hit it quite nicely – it just evaporated. I'm going to make the most of this moment".
Ever present Steve Hoy commenced his effort against James Pepler. But this match never got going with both players registering two early snags to leave the game delicately poised and cagey play on both sides. Hoy finally won 4u&3 in overtime. The final match of the first round saw Alex Dunlop up against James MacCrae. Dunlop started favourite, but MacCrae showed why he is such a hot prospect as the two traded tough blows to each others' nuts. This match still saw snags for each player but McCrae shocked the bookies by getting through 4up&3. "Still tense" was the verdict shortly after from an excited McCrae.
The Quarter Finals began with Amy Hoy up against Glen Whitehead, Hoy's accuracy taking her mighty close against the eventual champion, but ultimately losing 5up&4 even after Whitehead had snagged… again. Damien Dacey then faced Eleanor Pepler with a nut still badly damaged from the previous round. And for the second time in a row Dacey was involved in a thrilling war of attrition that led to a dramatic overtime riding two snags to Pepler's one – at 7-7 the match moved into sudden death. Pepler had a chance at 9-9 to win but snagged, then it moved to 10-10, 11-11 but she finally advanced 14-13 from the most epic D.I.C.K. battle yet seen!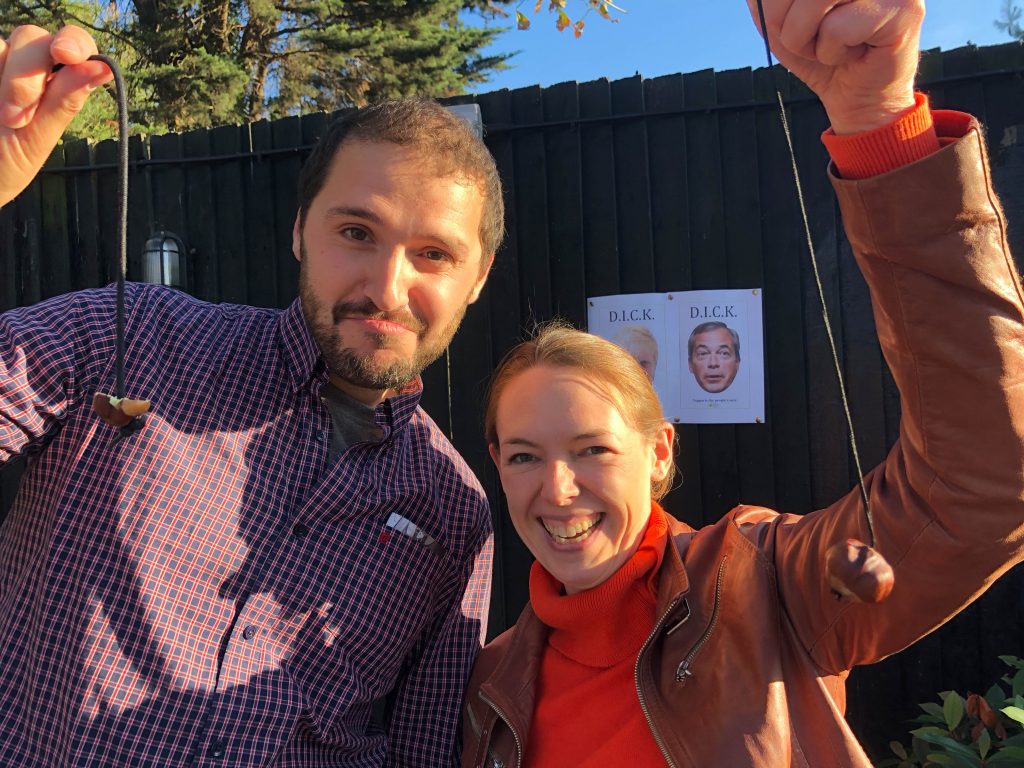 McCrae then played young Alex Mills and was able to progress 4up&3 despite a brave performance from the youngster. Mills' father Andrew then returned to play Steve Hoy braced with confidence from the previous round. But despite losing its shell early, Hoy's bald nut was stubbornly resistant to all Mills' power and he proceeded 7-5 in sudden death. "I feel like I'm in someone else's shoes playing like this" said an excited Hoy. "Maybe I perform in ten year cycles?"
The Semi-Finals began with Eleanor Pepler meeting Glen Whitehead. But, even though Whitehead's conker looked brittle, Pepler just couldn't raise her game enough to break it, incurring two snags as she went for the win. Whitehead held on for a 4up&3 win. In the other semi, James MacCrae took the unusual move of keeping his conker from the previous round, but he was also to face controversy about the length of his string in a hard-hitting contest with Steve Hoy. Despite consistent warnings from the referee some in the crowd were jeering 'short string' – with critics even including wife Yan Yip. Visibly shaken, MacCrae cleaned up his act but it was enough to unsettle him and let Hoy sneak through 4up&3.
MacCrae recovered some composure for the third place playoff, but in the end was gifted the win by an Eleanor Pepler who forfeited with three quick snags, her game gone to pieces. In fact Pepler's seven snags in one tournament may have set an unwelcome record she will happily give up in the future.
So the final arrived. Both players came out with some impressive and crazy hard hitting. But unfortunately the snags mounted too – moving into overtime each player had recorded two, and then just as he looked to be getting on top in the count Hoy conceded a third and it was over. Whitehead was champion again.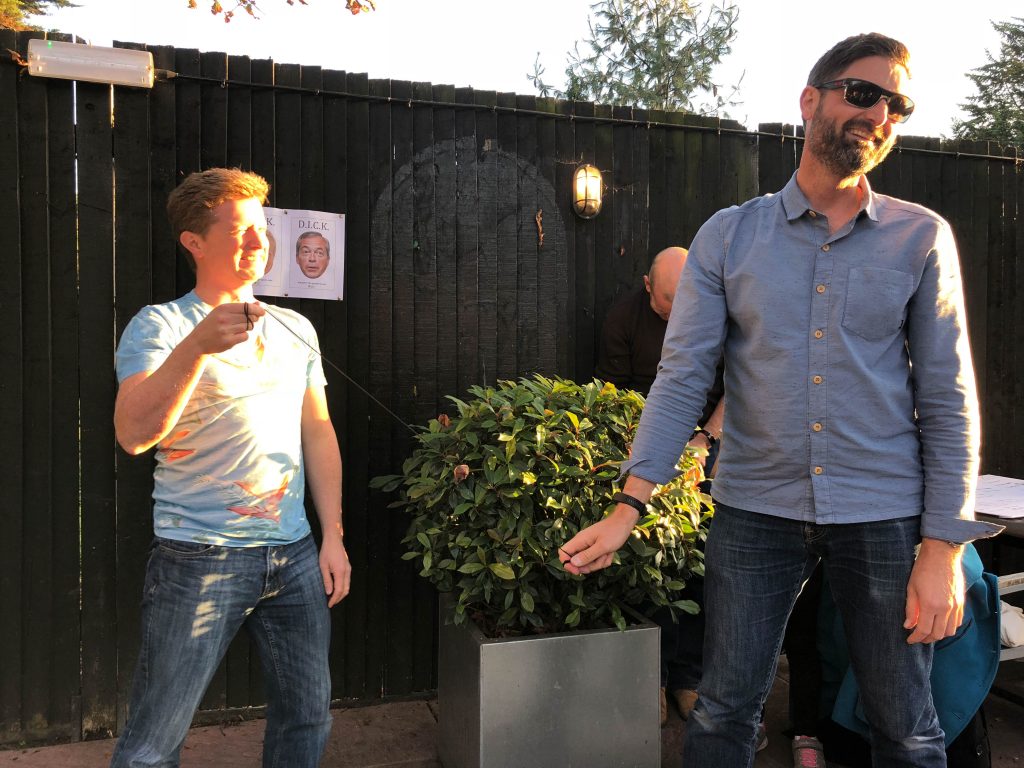 In truth with four matches won through disqualification there will be pressure on the organisers to look at what factors may have contributed to such a snag-filled contest. Some felt that the hard inner core of this year's nuts may be responsible, a response to the infamous mould scandal of 2015. Others pointed to the unseasonably warm October weather with the sun getting in competitors eyes. Some called for Rallings to receive a lifelong D.I.C.K. ban for being a bad influence. But whatever the cause we can only hope that there this was an aberration that will be forgotten by 2019. The exciting young players emerging this year need heroes to look up to, and not to be dragged into bad habits.
2018 D.I.C.K. results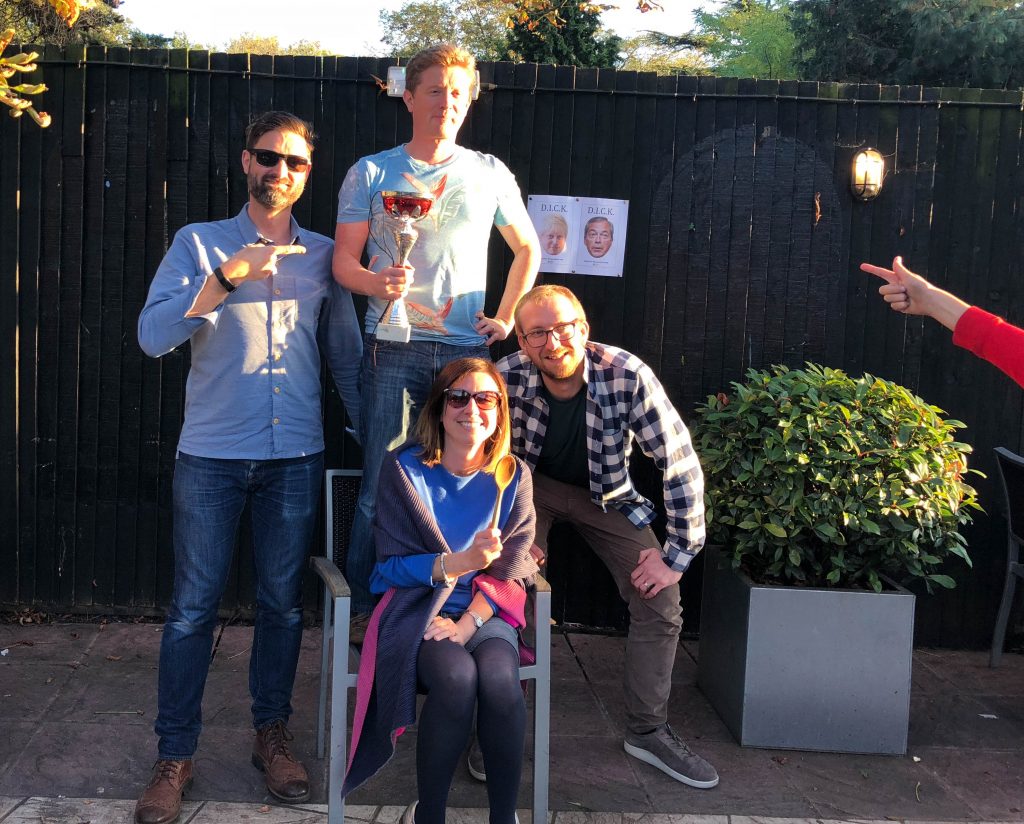 1st:

Glen Whitehead

2nd:

Steve Hoy

3rd:

James Macrae
Short D.I.C.K prize (the 1st person knocked-out): Marta Mills
Dastardly D.I.C.K prize (for unsporting behaviour): Mark Sinclair
No D.I.C.K. prize (for losing the Dastardly D.I.C.K. prize): Andrew Mills
Photos