Glen out of 10 for Masters-ful finale display
Report by Jonathan Rallings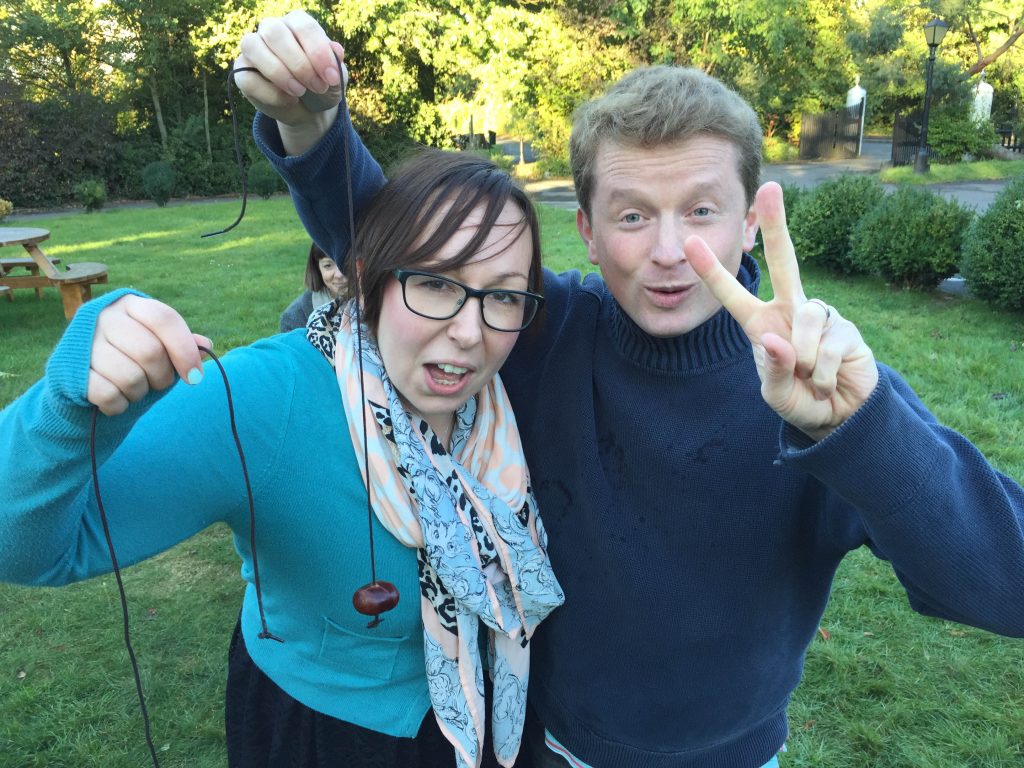 Glen Whitehead secured his second D.I.C.K. reward in four years after producing a devastating performance in what may yet prove to be the last conkers event in Dulwich.  Whitehead surged effortlessly to his title, even though he faced additional hurdle of a preliminary qualifier – his only real test coming against Australian, Brooke Lumicisi, in the final.  It was cruel luck for Lumicisi seeing her nut burst first, leaving her as runner-up for a second time in her career following her 2008 defeat to Steve Hoy.
That any D.I.C.K. was had at all this year, though, was down to Hoy's tenacity.  The aftermath of the 2013 event was steeped in controversy after growing evidence had emerged of wayward behaviour from competitors and spectators alike.  It was clear the D.I.C.K. had swelled to a level where health and safety concerns were a very real worry – particularly in the charming, but cramped, environs of the Cambria arena.
At first the 'Bernie Ecclestone of Conkers' had threatened to abandon the competition altogether.  But in a masterstroke of creative thinking he instead determined to use the imminent 10th anniversary to rethink the structure altogether – opting for a Masters-style invitation event for ten of the tournament's top performers over the years.  Additionally, after several years of exile in Denmark Hill, Hoy pushed to return D.I.C.K. to its spiritual home of Dulwich – but with the Greyhound arena still in a permanent state of disrepair, the competition moved to a plush new nut-ring at the Belair in Dulwich Common.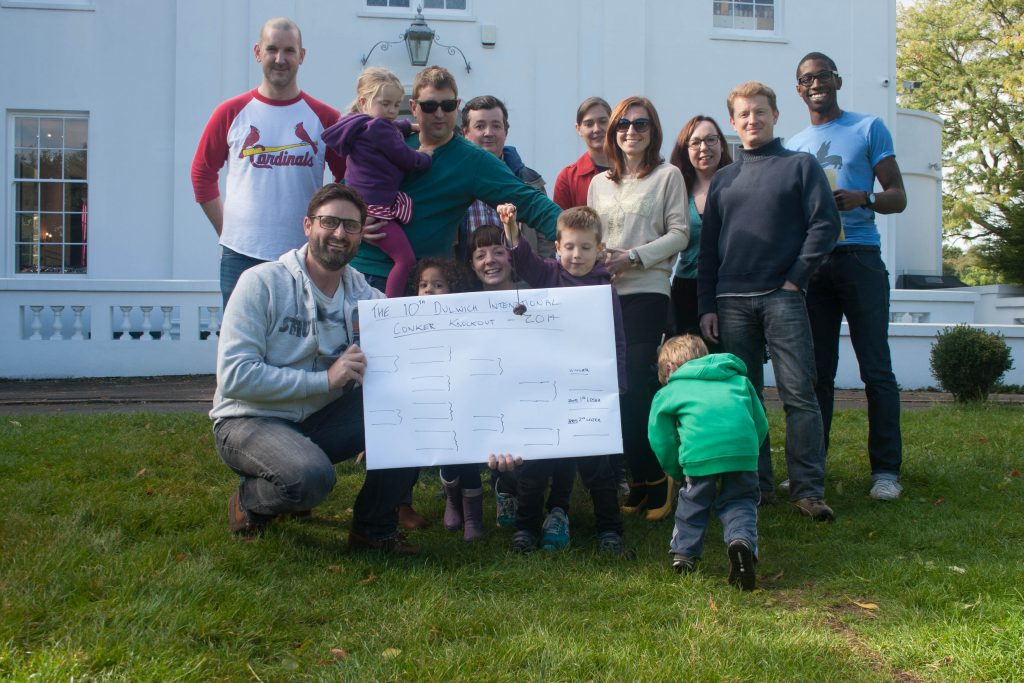 The gamble paid off, with the changes seeming to reinvigorate the enthusiasm of the crowd for what was a typically exciting competition.  Before the tournament commenced Steve, and co-organisers Ralfe Rallings and Amy Hoy, were honoured in a short ceremony to celebrate the tenth anniversary receiving prestigious T-shirt, Baseball Cap, and Shopping Bag awards in a lovely show of generosity from the sponsors.  It was a time to reflect on the success of a competition which has not only seen endless excitement from nut on nut action, but also raised over £4,000 for charity.
With the ceremonials over, though, it was time to get down to some good old fashioned conkers.  With ten spots representing ten years, two preliminary ties were required in 2014 –Whitehead was drawn to open proceedings, going head to head with veteran Vicki Jackson, appearing in her first tournament since 2010.  No-one knew quite what to expect with such little recent form to compare these two.  Despite Vicki pushing strongly after the toss and getting some solid blows on Glen's nut, Whitehead's devastating accuracy won the day with seven straight hits out of seven winning the day, and setting the tone for what was to come.  Jackson could take consolation, though, from receiving the James Reece / Matt Williams short-D.I.C.K. trophy for being the first departure of the day.
In the other prelim, Steve Hoy was paired with wife Amy for only their second ever meeting in D.I.C.K. – in 2009 it was Mrs Hoy who had then won through on the controversial 'snag-back' rule, subsequently abolished in the bitter recriminations that followed.  But there was to be no revenge for Mr Hoy here, as the 2008 champion once again destroyed his own conker – the third such implosive exit for him in the last four years.  It was a cruel blow for the tournament Godfather, although he was admittedly pleased he would not be sleeping on the sofa for the foreseeable future.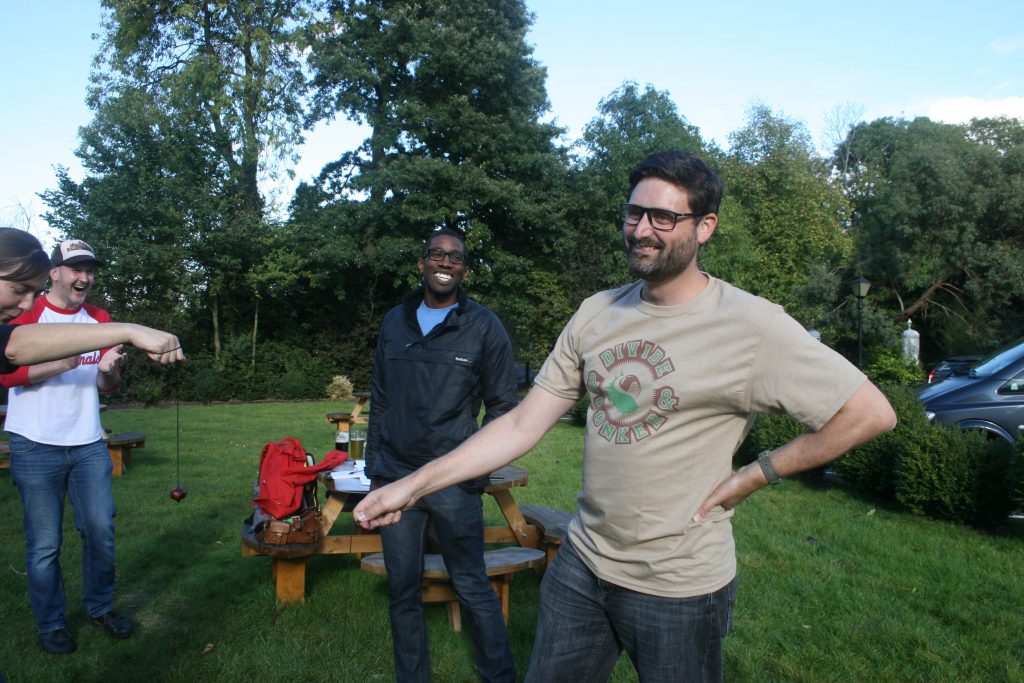 The quarter finals began with Ralfe 'Snagger' Rallings facing off against Whitehead.  But there was barely any chance for snagging as Rallings only got three swings – all on target – before his conker was smashed to bits by the future winner. This was the fifth time in the last six years that 2009 runner-up Rallings has been eliminated by the eventual champion – including falling at the same stage during Whitehead's previous charge to victory in 2011.  Questions have got to be asked as to whether he has the mettle to face off against the serious contenders, or whether he has just been desperately unlucky with the draw.
The biggest cheers of the afternoon, though, welcomed 2007 winner Chris Jackson back from retirement.  Always a popular contender, Jackson had been talking up his chances and, such is his reputation, the bookies had installed him as pre-tournament favourite despite him having not swung a nut in anger for four years.  However, he faced Andrew 'Millsy' Mills, third place in 2011, and no mean competitor himself.  Like Whitehead, Mills opted for a powerful early sortie to take control.  Despite Jackson hitting back well early on, the anticipation perhaps proved too much, as his nut spurted all over the arena sending him back on the two hour trip to Hammersmith with barely any chance to re-find his former form.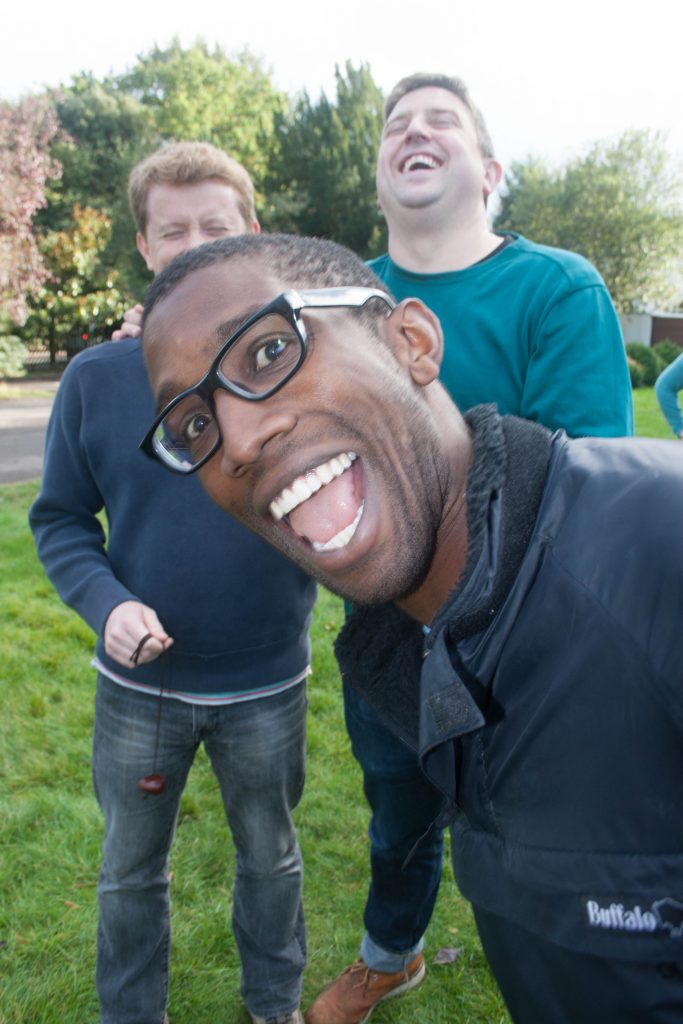 Amy Hoy's quarter against 2009 champion Ray Kelly was the most controversial of the day.  Still bitter from his 2005 disqualification for vaselining a conker, the erstwhile disgraced champion Phil Crann made a surprise reappearance at this year's D.I.C.K.  As it turned it was to establish a new alternative 'Dastardly D.I.C.K.' award for the contestant displaying the most unsporting behaviour – ensuring his unwelcome legacy in the history of the competition would live on.  Fortunately most competitors ignored such a flagrantly obscene offer, but Kelly – whose in-ring antics have grown worse over the years – outdid himself with an appalling display of gamesmanship.  Alongside the usual time-wasting and sledging, this year he outrageously squirted in the face of poor Amy from a hidden water pistol, and even stretched his length with some invisible string allowing him to pull his nuts up at crucially distracting moments.  With all this Kelly was lucky to remain in the game, but ultimately justice prevailed as he ultimately came up short, Hoy proceeding 4up&3 from a tense tie-break.  Kelly would go on to win Crann's perverse award, but at the expense of losing what little respect remained for him within the game – whether organisers should see fit to rename the R.Kelly cup that bears his name is a matter which will no doubt be debated in the Twittersphere and beyond for the foreseeable future.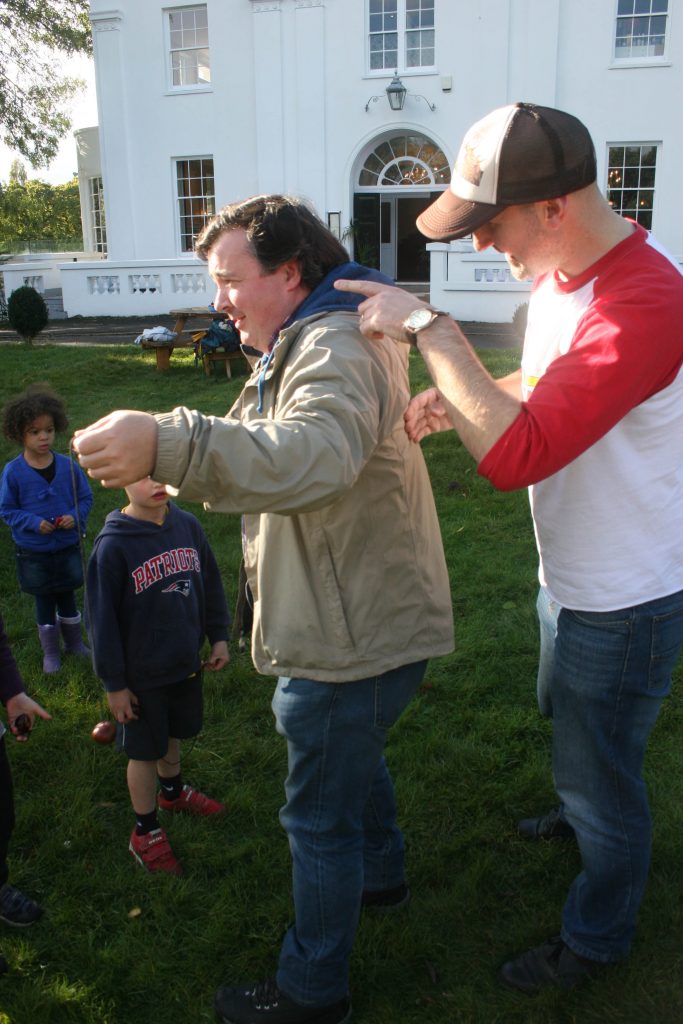 The final quarter-final matched 'Brook-o' Lumicisi with Marta Mills for the third successive year – Mills having won both the previous contests.  But this year was to be a different story.  Some strong hitting at the off gave way to a more strategic contest as neither competitor wished to allow their cracks to be exploited later on, and Mills had to be particularly defensive after two snags left her vulnerable.  Eventually Lumicisi prevailed in a thrilling tie-break 4up&3, setting up an all-female semi with Hoy.  "It's good for equality" said the former 2008 finalist with her rival to come agreeing "it's great".
As the semis approached Andy Mills declared himself quietly confident, but it wasn't to be his day.  From the off against Whitehead he started with a snag and was on the back foot as cracks started to appear in his conker very early.  Trying to hold on he played defensive and was almost helped by a hold up from a pitch invasion led by Ray Kelly, still up to mischief.  In the end it wasn't to be as Whitehead pushed towards the inevitable – Mills blamed climate change for the deceptive and arbitrary quality of nuts this year.  
This view was upheld shortly after as Lumicisi became the first competitor ever to refuse a nut, on the grounds that it was already cracking.  The organisers swiftly substituted it, and began the other semi, which turned into the tensest game of the day.  The early rain may have subsided, but the 'Thunder from Down Under' was blowing right through this year's tournament – and she started with big hitting against Amy Hoy.  Hoy, though, is nothing but solid and accurate and this war of attrition went right through a regulation tie break to sudden death.  With Hoy hitting 2 out of 3 on her swings the pressure was on 'Brook-o', and the Aussie delivered, producing an outstanding 100% on the return to see her through to the final. 
Hoy, though, was to end on a high nonetheless.  Andy Mills, still smarting from his semi exit overhit and managed to explode his conker on the third swing of the third place play-off, providing Amy with her first podium finish of her career without having to swing her nut at all.  It was perhaps the most heartwarming story of the day to see the stalwart Hoy – one of only three competitors to play in all ten D.I.C.K. tournaments – overcome with emotion as she finally got to have her day in the sun.  Maybe next year she will finally go one round better?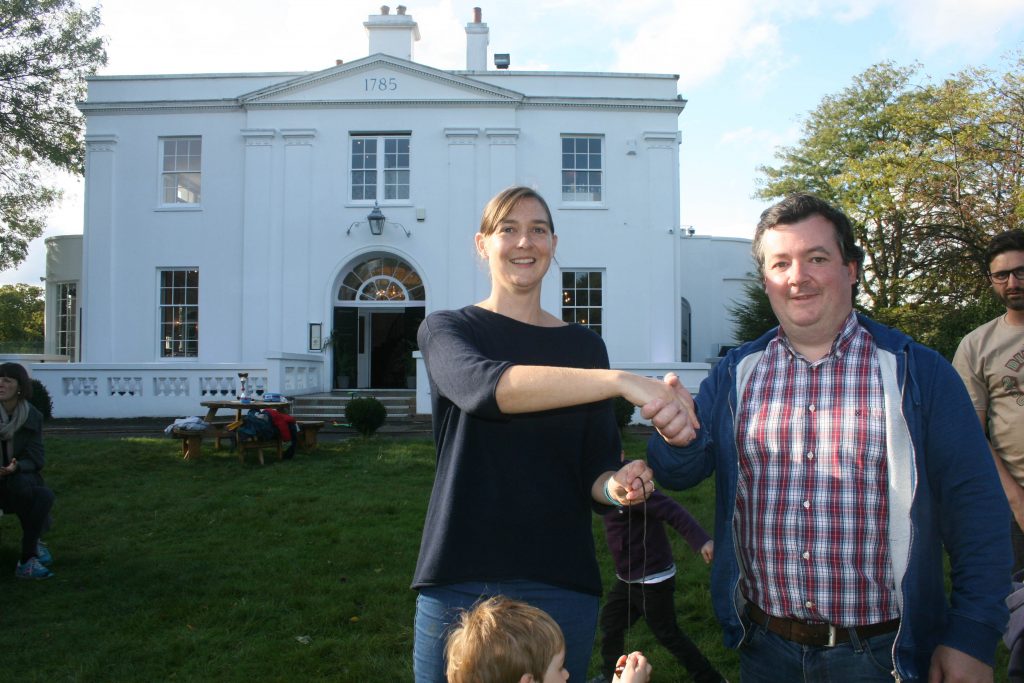 So to the final and Whitehead was 'feeling good' about his chances whilst the length of the previous encounter had left Lumicisi with a sore arm and additional fatigue.  Nevertheless this turned into a very close contest with both contestants suffering early damage to their nuts.  It was simply a question of who would crack first – and in the event it was 'Brook-o' Lumicisi's conker which imploded as she continued to apply the pressure.  
Whitehead held his hands aloft as he realised he had become only the second player in history to win multiple D.I.C.K. titles.  It was an exciting end to an entertaining day and if this is to be the last event in the tournament's history it was a fitting one.  Will we be back next year?  Only time will tell.
2014 D.I.C.K. Results
1st: Glen Whitehead
2nd: Brooke Lumicisi
3rd: Amy Hoy
Short D.I.C.K prize (the 1st person knocked-out): Vicki Jackson
Dastardly D.I.C.K prize (the most entertaining gamesmanship): Ray Kelly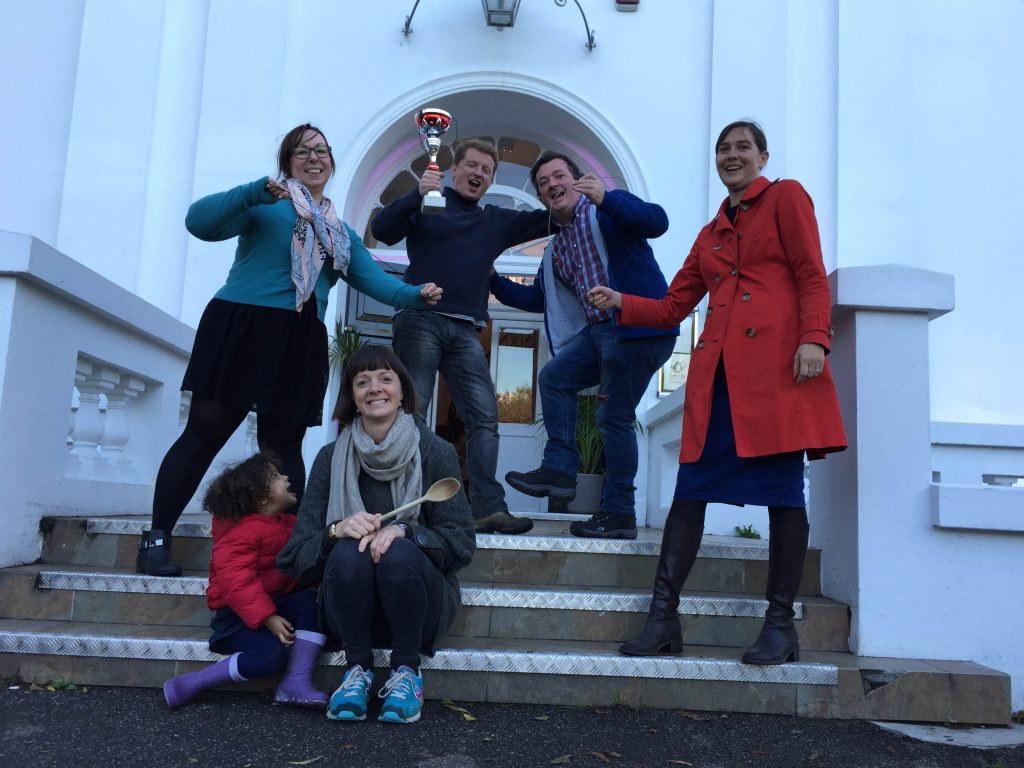 Photos